Whether you are a current member or interested in becoming one, check out our upcoming events and join us!
To volunteer for specific events,  you can easily sign-up to help
via

(Information will be updated regularly)
---
Not receiving our emails?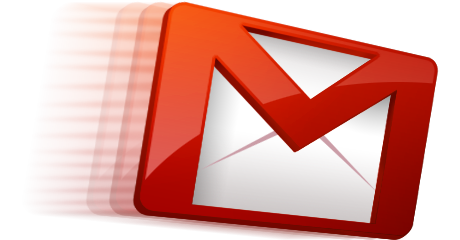 If you are not currently 
on our mailing list and woul
d like to be, 
please send us an email containing your email address to:
Organized By CBY:

---

TD Meeting

Lurgio Media Center

---

TD Meeting

Lurgio Media Center

Helping Others:

---

Stand By Me (for 6 CBYer's who are workshop speakers)

SNHU

---

Water Station

Location TBD
---
Leadership Training Workshop Opportunities
The CBY steering committee has been looking for ways to  enhance the CBY experience and further your teen's skills as a leader.  CBY has found a few different leadership workshops... retreats as the kids call them... that will help us reach one of our group goals to "develop CBY Leaders."
As you know, CBY is a group of 8th-12th graders that work together to promote healthy assets through various activities. In many situations our older more experienced members will guide and teach the younger members leadership skills and knowledge of the organization.  However, all of the students can benefit from more formal leadership training not only to find and develop their personal inner leaders, but to build leadership continuity and encourage a collaborative environment bringing new leaders along. Training will also enhance the group dynamic through understanding the underpinnings of good leadership and building personal toolboxes that lead to teamwork with multiple leader styles.  We are hoping these programs will help all our CBYers develop their inner leader, because all students lead differently within their peer group and community.
A short description of the two programs we are hoping to send our teens are listed below.  We are currently pursuing funding to send as many interested CBYers as possible. All participants will be expected to be actively involved in our fundraising efforts to earn their way.  This will help ensure participation and commitment of the CBYer.
Friday, June 26, 2015
9 am – 3 pm
http://adventurelore.org/
Focuses on self-confidence, self-esteem, teamwork skills and promoting healthy interactions. Includes challenge activities and real life adventures such as helping the team white water rafting and making it down the river safely. Participants are challenged by their limitations and make weaknesses into strengths. Through interaction and communication, they learn to persevere and increase a sense of community.
Friday August 14 – Sunday August 16, 2015
Arrive 2-4 pm 
Depart Sunday around noon after wrap-up
The key issues addressed are "dynamic leadership and styles, community building blocks, and interpersonal literacy (finding/understanding the student's inner self). The goal of Driftwood is a "singular philosophy; our individual and collective potential are achieved through the strength of the community." "...an uncommon awakening of community spirit. We give you the tools to build it and the venue to get it started." Every activity is "designed to challenge the participant to think critically about their role as a member of the community." Rob Gallo encourages follow-up communication to facilitate leadership development and action in community.
---
Let us know if there are any events or updates that you would like to share with fellow members.
---
If you are a Bedford student in grades 8 - 12 
and have been wondering about joining CBY, 
just come to any meeting or event and introduce yourself!
No pressure, just fun!   
Bring a friend and explore CBY.
Task Development Team meetings
Thursday evenings, 6:30-8pm
Ross A. Lurgio Middle School Media Center
(Dates subject to change)
Please complete the online form from the above link, print, and e
ither 
bring along with dues to the next meeting/event or 
mail it.